Pakistani Wedding Dresses - Buy Pakistani Wedding Dresses
Pakistani Bridal Boutique carries Pakistani Wedding Dresses Indian Wedding Dresses, Pakistani Bridal Dresses, Indian Bridal Dresses Indian / Pakistani Bridal Wear Bridal Lehenga Choli
Bargello.com carries Pakistani Wedding Dresses and Indian Bridal Lehenga Formal Dresses, Party Wear like Shalwar Kameez, Kurta Pajama, Bridal Lehenga, Designer Saree, Bespoke Sherwani, Mens Waistcoat, Prince Coats, Groom Turban and much more. Worldwide shipping UK, USA, Canada, Australia, New Zealand, Europe, UAE, Saudi Arabia, Qatar, Kuwait
Bargello's team of fashion designers are always available to delight you by catering to your custom made order.
Click to Call:


UK:+44 208 123-9630

USA +1-585-638-3223

Aust. +61 8 6102-0122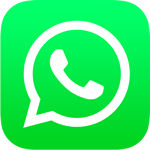 Whatsapp to UK Customer Service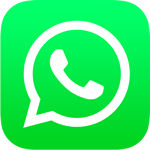 Whatsapp to USA Customer Service
Pakistani Wedding Dresses range in styles from, simple and elegant to flashy and outlandish and everywhere in between. Chances are the Pakistani Wedding Wear vendor will have an off the shelf gown to fit the personality and tastes of most brides.
Just in case an off the shelf bridal wear doesn't suit her, a bride can have a Bridal Dress custom made to her exact specifications. The vendor will work with her to design the precise look, and fit...right down to the fabrics used in the creation of the single most important piece of clothing a woman will ever wear.
Bargello.com is your online resource to locate the Pakistani Wedding Dress and Formal Wear like Shalwar Kameez, Kurta Pajama, Trouser Suit, Lehenga, Choli and Sari vendor near you who can find or create that perfect Eastern Bridal Wear for your wedding.
Pakistani Wedding Dresses, Wedding Lehenga, Designer Lehenga, Bridal Lehenga, Wedding Gharara, Designer Gharara, Bridal Gharara, Wedding Sharara, Designer Sharara, Bridal Sharara, Bridal Sari, Designer Sari. Fast Low shipping in the UK, USA, Canada, Australia and Saudi Arabia.